The Ball Family of Carter's Run
and Collateral Genealogies



There is no way of judging the
future but by the past.
- anon.

Dear fellow researchers,
What is presented in the following pages involves the families of two brothers from early Middlesex County Virginia. Two sons of Edward and Keziah Ball married daughters of Augustine and Jane Owen and moved into the Northern Neck area of Virginia. They came from meager beginnings, tied to the soil. They served their country with pride and their families with dignity.
While the title implies my Virginia roots, my "Yankee" side is presented as well. These are my "late arrivals" of the mid-nineteenth century. They were Welsh, Scottish, Swiss, and French and paralleled my southern ancestors in every respect.
My grandfather's arrival from Virginia at the turn of the century to work in the northern steel mills brought my North and South together. "Pop" Ball sold his horse for a train ticket and quietly left The Plains. He didn't want to be a farmer, as was his father and all who preceded. He never could completely leave the soil though.
I have studied these families for many years. Much of what is presented is original research, not simply "collected" data which seems so prevalent in today's world of undocumented, readily available, information. I am fairly confident in the correctness of my pedigree. Where there is a degree of doubt, it will be so noted later. In some of the allied lines, I must admit the confidence level is not as high. This is simply because I may have not been the original compiler, or do not have complimentary documentation.
As with any study, this is by no means complete. Nor is it likely without errors. The further one gets from the primary source, and the further one retreats from the present, the greater the possibility of introducing errors.
Initially reluctant, I had been asked many times to make this available. I feel comfortable with the information and method of presentation. Some source information and some documenting source notes are presented. I have chosen not to present individual or family write-ups, but full linkage is given. This saves both web space and my concern over protecting my rights to my own research and study. In lieu of this, please contact the author if additional information is needed.
Jim Ball
Uniontown, OH
---
Although the main thesis of this is the Ball family, it is a study in relationships and connections with many Fauquier families. The root of the database is the author's pedigree. I've strayed from this root only a few generations at most in an effort to show migrations. It has never been my intent to present an all encompassing database. There should be enough information presented in the data to guide further study.
As with any study of this nature, there will be errors and missing information. I would be pleased to learn of any of these transgressions. Please contact me too if I may be of any help.
---
Credits
I am indebted to Helen R. Ball who compiled The Edward Ball Family of Middlesex County Virginia. Without her effort it is safe to say confusion into the Ball family structure would have lingered. Her work has been duplicated and published by another who unfortunately took all the credit.
Next, I am indebted to Maxine Dark who researched tirelessly into the beginnings of the Ball family and into some of the Kentucky lines.
While the efforts of Helen and Maxine are significant, it is Ronald A. Hill, PhD, CG who uncovered major discrepancies which he describes in Ball Family Migration, Virginia to Kentucky, 1784 published in "The American Genealogist", Vol. 78, Nos. 2,3 and 4 (2004). This work is definitive in placing the early generations.
I would like to acknowledge James A. Burgess and Robert C. Dodd for pointing me in the correct direction involving some early Virginia ancestors.
My Swiss heritage has always been troubling, largely due to a lack of corroborative evidence. Language may have been the root cause to the ambiguity. The Cleveland archives has provided much information leading to the unraveling and definition of the family of Joseph Staub, enough that I may now be able to pursue earlier records.
I have always considered the Blase/Blesi family my most troubling. I am so fortunate to have found Patrick A. Wild of Zürich. With his help not only has the Blase/Blesi family fallen into place, but also I am indebited to him for placing these Swiss lines into historical perspective.
Finally, I want to acknowledge the numerous individuals who have contacted me about various collateral lines and contributed to this work.
Discredits
To the negative, I want to acknowledge the abysmal abundance of junk research readily available through electronic media, CD or net. For some reason, technology has allowed acceptance without questioning. To varying degrees, we are all victims.
Recommendations
If you want to learn more of historic Fauquier Co. Virginia and its sons and daughters, my first recommendation is to visit your library. There are numerous references available dealing with the history of the area. Genealogy means nothing without this background and understanding.
Second, carefully review the Fauquier GenWeb page. There is a wealth of information available at this site, or other pages linked to it.
---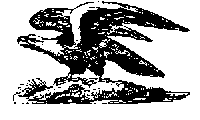 ---
The Ball Family of Carter's Run and Collateral Genealogies
Copyright © 1998, James D. Ball
URL: http://www.ballsplace.com
Mailto: jd_ball2001@yahoo.com